During the past years as part of our planning to expand our range of products and from our customer's growing demands Chemichlor has established her production division which includes blenders and dedicated tanks.
Our main production is dissolving solid products which are being imported by us , we store the produced solution in a dedicated tanks.
In addition we also formulate products as part of our joint venture project with our partners.
Our production capacity is dozens of tons per months and recently we expand this capacity due to constantly growing demand.
We would like to expand our formulating business by creating a competitive market and we are welcome any new cooperation and ideas to develop this business.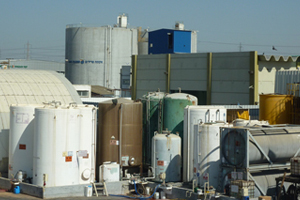 Products
Calcium chloride 38-42%
Ammonium sulfate 25/50%
Sodium bisulfite 40%
Urea 21%
Calcium nitrate